Website Redesigning
Apart from designing and developing new websites, we offer website redesigning services to our clients. There are many websites on net that are not attractive as per modern trend and are not productive at all. Hence they need web page redesign service in order to get that attractive look and to drive the target audiences. As a top class website redesigning company, Masco Infocom offers several types of website redesigning services.
We offer our web page redesign services for incomplete websites as well. There are many such websites that require to be redesigned to become complete.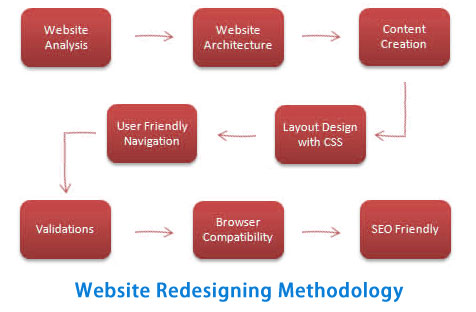 We as a confident website redesigning company offer our service in an affordable range for all of our customers. Since we know that all the business owners have the reasonable budget for their websites but want to get a good one for their business, so it is our aim to provide them with cost-effective website redesigning services that can help them to grow their business.
Sometimes, companies want to redesign their websites because they want to give their viewers something new to see and visit. Through our tailor made web page redesign service you can give your viewers an enhanced look and easy to navigate website. We do this job with a proper planning. First of all, our team of expert web designers assess your current website carefully before they start working with the new look of the site. Then they try to understand what changes you exactly want to have on your site and prepare the design according to that. In this entire website redesigning services we maintain a regular communication with our clients to get their ideas, suggestions and views on the changes that we are making in the current website.
Hence the job of web page redesign is not an easier one and needs lots of experience and creative skills. Our professional web designers work on the following:
Updating website with latest web 2.0 design and technology
Making it search engine friendly
Making your website's navigation simple, easy, and smooth
Loading the website with standard layout, new graphics and images
Feeding the necessary content to the website